This morning Doug led us in a great time of worship, and Brian encouraged us with some things to remember for the week. God has blessed our team with amazing unity so far - pray that it continues for the next two weeks!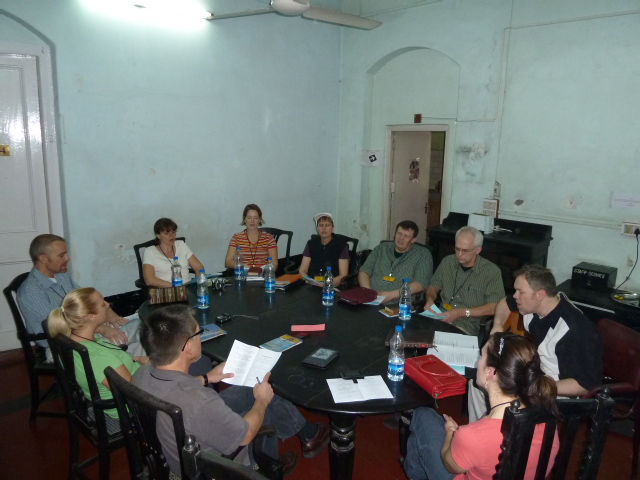 This morning we set out to see the Compassion East India office and meet the people that work there. On the way, we got a much better view of the city of Kolkata. Abject poverty sits next to modern buildings and businesses, and bamboo scaffolding surrounds modern buildings for painting or cleaning.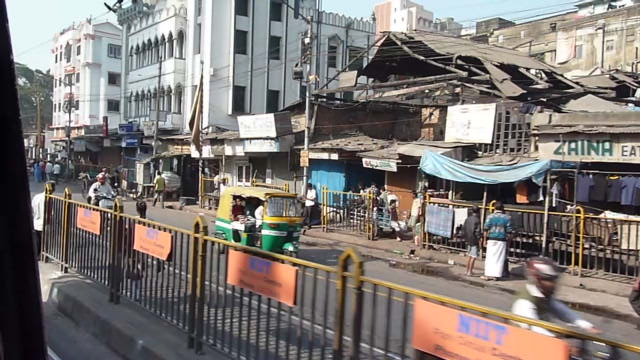 Pastor Henry, from the East India office, spoke to us about the strategies Compassion uses to reach children and their families here in India. Compassion has only been in East India for 8 years, but has already grown to helping nearly 50,000 children! We were all inspired as we listened to the staff's enthusiasm about the work that they do. For them, this isn't just a job - it's a calling.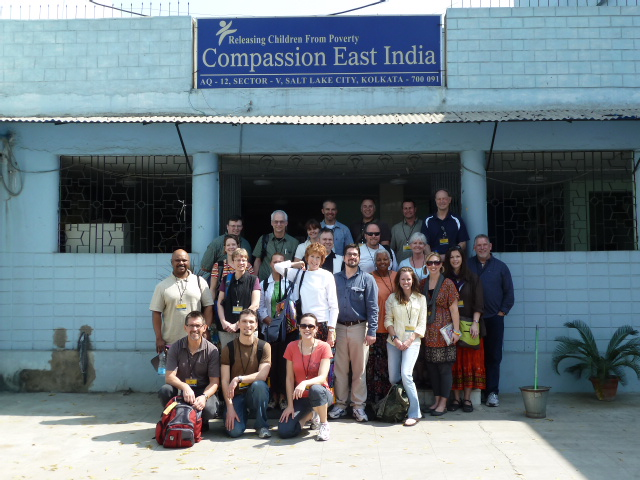 Then we got to see the staff's offices, and see where they process sponsor letters. Even if a sponsor doesn't write their child, this staff makes sure each of the 50,000 child receives a letter every other month. Talk about an enormous task! Talk about enormous love!
Then we headed out to lunch and to visit Mother Theresa's home. We saw more of the city... And the Compassion staff at all times were there to guide us and make sure we felt safe.