RECEIVE CARE THROUGH STEPHEN MINISTRY
If you are in need of care, you are paired with a believer of the same gender. The Stephen Minister and care receiver meet at a private place and time of mutual agreement. The typical meeting is once a week for one hour, though each caring relationship is as unique as the circumstances and people involved. The Stephen Minister's commitment is to walk beside you, helping you bear your burdens (Galatians 6:2). The Stephen Minister takes time to listen and talk about your situation, taking the circumstances to the Lord in prayer. Together, you and your Stephen Minister discover that God alone is the true Care Giver.
Contact Laura Woods (715-341-0800, ext 127).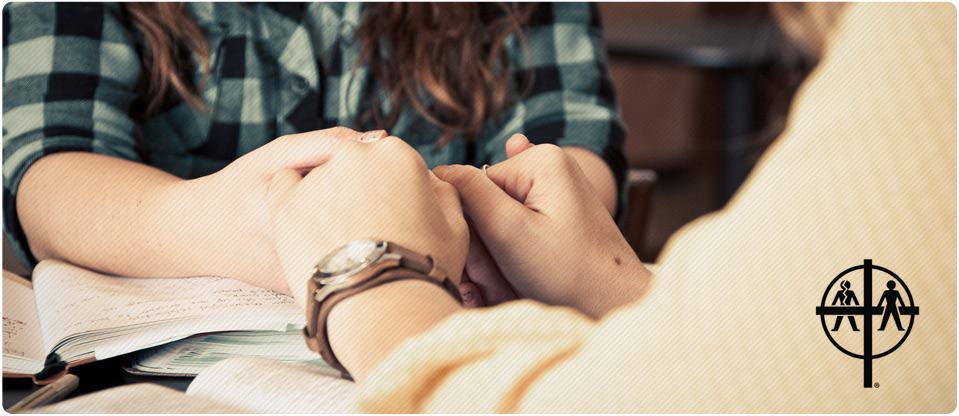 HOW THE REFERRALS PROCESS WORKS:
A referrals coordinator will meet with you to talk about Stephen Ministry and assess if Stephen Ministry is right for you.
With your permission, the referrals coordinator will assign a Stephen Minister to meet with you on a weekly basis.
The Stephen Minister provides distinctively Christian and strictly confidential care.
Stephen Ministers CAN CARE FOR PEOPLE FACING TOUGH TIMES SUCH AS…
Grief and loss
Hospitalization
Divorce or separation
Spiritual crisis
Dying
Terminal illness
Incarceration
Aging
Disability
Birth, adoption, miscarriage or infertility
Parenting issues
A chronic illness
Relocation
Recovery after an accident or disaster
Difficult transitions
A job in crisis or unemployment